Houston Real Estate Attorney
Real estate law covers a wide range of issues as it relates to everything from buying and selling property to commercial leasing, property taxes and easement disputes. Real estate law, also commonly referred to as property law is goverened by an extensive body of state and federal laws. This extent makes seeking legal representation from a real estate attorney well versed in Texas property law extremly valuable.
Buying & Selling Real estate in Houston Texas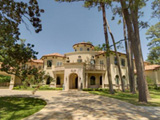 Whether you're an individual buying/selling a new home or a company looking to work out terms on a lease, it would be prudent to hire an attorney to advise you on all aspects of the transaction. We understand the complexities and minutia of the process. We have decades of experience and success supporting our clients real estate needs. Most folks often don't consider using a real estate attorney for real estate transactions, but in most cases a real estate attorney can be a fraction of the cost of a real estate agent. Below are a few items to consider before any type of real estate transaction:
Are there any environmental hazards around the property
Is there a clear chain of title
Homeowner association issues
Property Taxes
Property valuation
Legal issues can be complicated and we know you'll have more questions, so as a place to start give us a call and we'll answer your phone questions at no charge. Or you can contact us here.